Welcome to the Archway Veritas Parent Service Organization web site. This site was set up to provide parents with the resources they need to ensure their child has the best possible experience at Archway Veritas. We encourage you to browse the
events calendar
,
volunteer opportunities
,
lunch program
information, and more. Your participation means a great deal, and we appreciate your help in making our school great.
---
April 18, 2014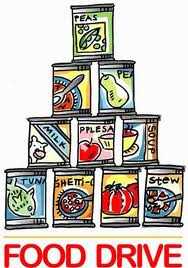 Archway Classical Academy Veritas will be participating with Veritas Preparatory Academy to collect nonperishable food for struggling families in Arizona on April 24th and April 25th.  Help young children grow in the virtue of charity by filling the grocery bag sent home.
Please give your donations to a St. Vincent de Paul staff member at drop off those two mornings.
Every can of food provides 2 servings of food to someone who would otherwise be going without!
St. Vincent de Paul has requested we donate food with a high nutritional value such as peanut butter, canned tuna, low-sugar cereals, canned vegetables, soups and chili.  Please do not donate bulk food as the donations will be given to individual families, not used in a "soup kitchen".

Join us for our Dining for Dollars event at Pita Jungle! The event is from Friday, Arpil 25th - Sunday, April 27th. That's right…the WHOLE weekend! This is a great way for our school to earn money and Pita Jungle has been kind enough to give us three days! You will need to present a flier when you for both dine in and take out. Click here for the flier. See you at Pita Jungle!